Tel:0086-579-87583669

Fax:0086-579-87583662

Mobile:+86-13858926758(wechat)

Site:en.jikebaby.com
Email:yummy.yang@jikebaby.com

Address:Lutou Economic Development Zone Yongkang City, Zhejiang Province 321300

Email:yummy.yang@jikebaby.com

Wechat:13858926758
baby safety products set child safety kit
(Hits:39)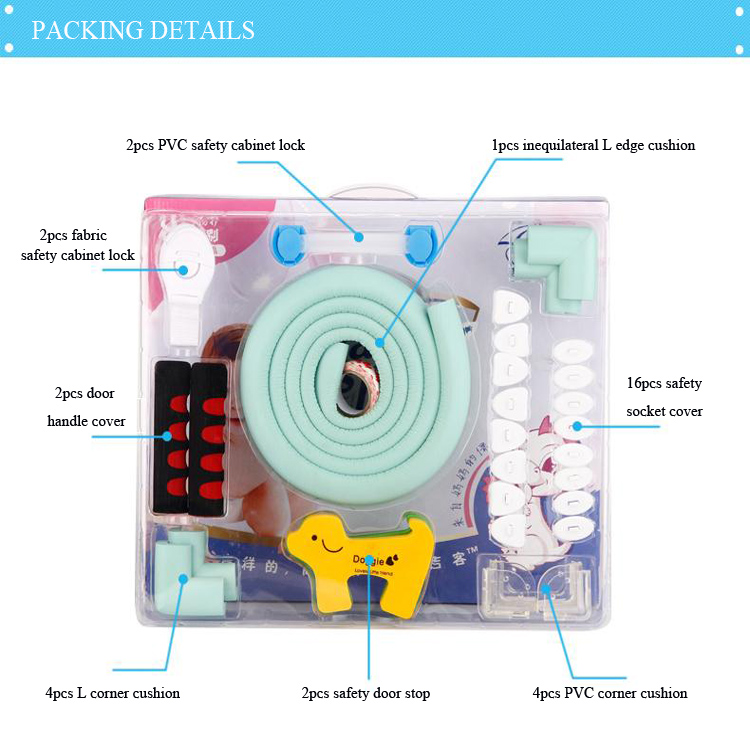 Function of each products:
edge and corner protector: Protect baby from hurts caused by the edge and corners of table, desk, stairs, bed and cabinets.
door handle cover: keep children and adults from harm when touching the door
door stopper: Door Stopper is used to stop the door slaming to reduce unnecessary noise.The more important is that the children is locked in the room cannot happen in the case of using it.
cabinet lock : Stick on the cabinet to prevent children messing up the articles in the cabinet.And also be used on the medicine box to stop the children eating the medicine to avoid the accident
socket safety cover:Suitable for using on the outlet plug,can prevent baby from the damage of touching with outlet plug by hand. this is suitable for using on Europen market.
Item No.:JKF13307